That even a blind pig finds an acorn now and again. A good article in Forbes, of all places.
Is the money the stockholders', the customers' or the employees'? Apparently, it can be any of those possibilities, depending on which argument the article is trying to make. In Professor Friedman's wondrous world, the money is anyone's except that of the real legal owner of the money: the organization.

One might think that intellectual nonsense of this sort would have been quickly spotted and denounced as absurd. And perhaps if the article had been written by someone other than the leader of the Chicago school of economics and a front-runner for the Nobel Prize in Economics that was to come in 1976, that would have been the article's fate. But instead this wild fantasy obtained widespread support as the new gospel of business.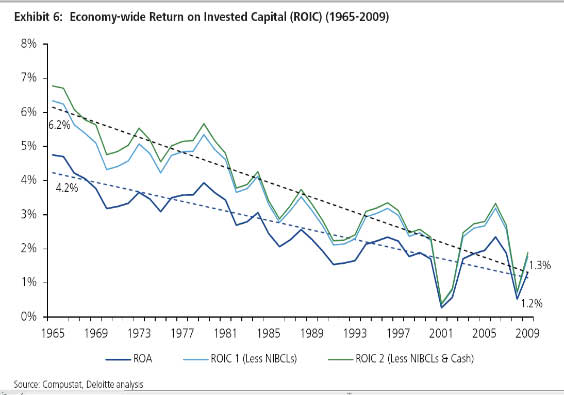 The shareholder value theory thus failed even on its own narrow terms: making money. The proponents of shareholder value and stock-based executive compensation hoped that their theories would focus executives on improving the real performance of their companies and thus increasing shareholder value over time. Yet, precisely the opposite occurred. In the period of shareholder capitalism since 1976, executive compensation has exploded while corporate performance declined.